I decided to start my buggy project today.
I went from this: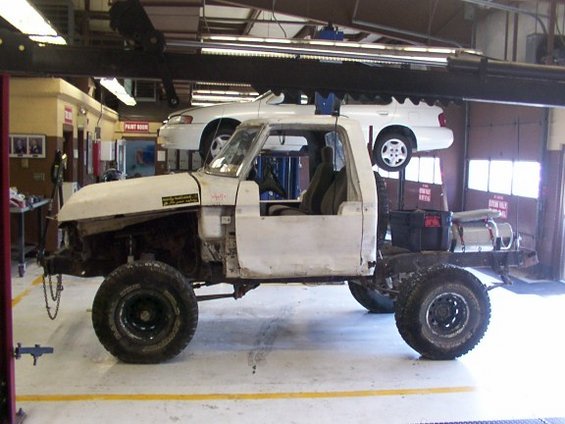 to this: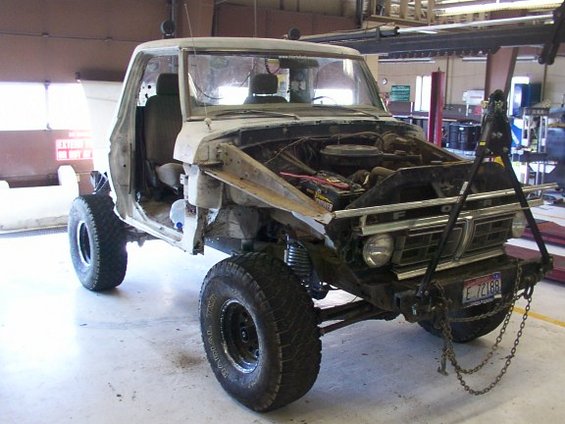 to this: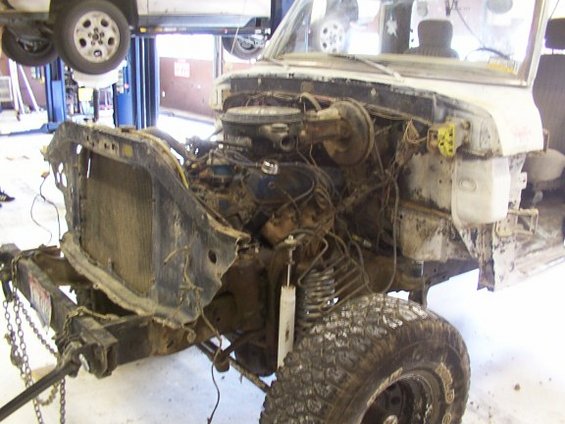 Remember that new dash I picked up?
going: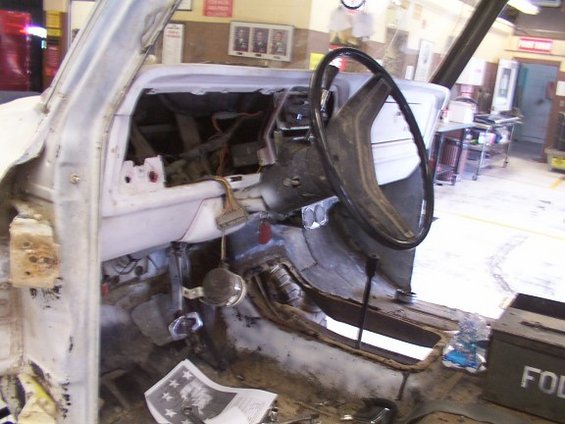 gone:
really gone: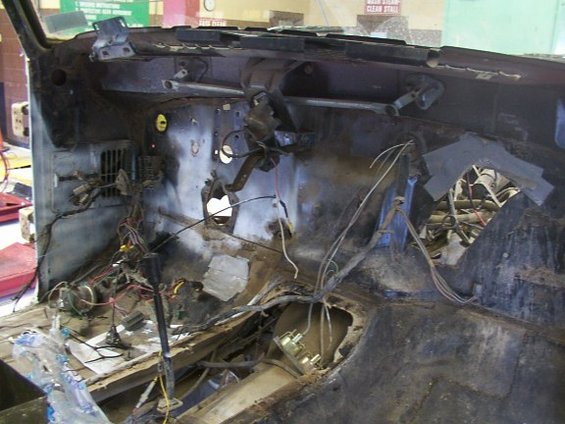 note the confused bystanders:
all the wiring is removed, all the body bolts are undone, the next step is to get a forklift, lift the cab off the frame, and remove the body mount brackets. THat comes next weekend.