Discussion Starter
·
#1
·
Here's what a T&M Doubler output shaft looks like after undergoing a 3500 RPM clutch drop and 35's.
If you look at it, the failure was right at the oiling hole. The hole had been filled in with weld material probably removing the heat treat causing a weak link in the system. The discoloration of the shaft makes me thing that they had them heat treated after, but I'll update once the shaft gets cut and checked. Still managed to find weld slag in the location. Also note the discoloration on the bearing surface where the shaft exits the doubler, note: no bearing in the design. I don't attribute that to the failure since it doesn't seem to be related, but still just to point out a possible area of concern.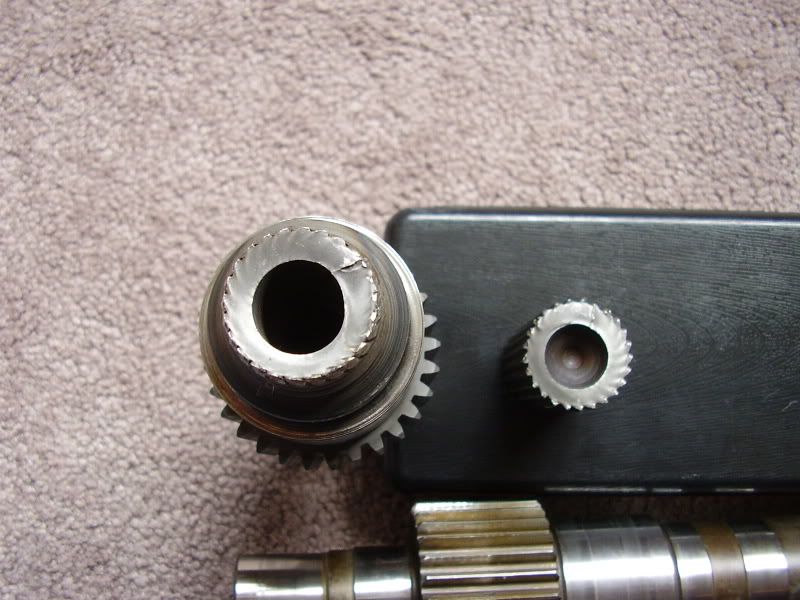 Got to love BW centering capabilities. Wonder what spec is, but I bet I could measure the difference in wall thickness accurately with a ruler on this one. Who's working quality control there?
Overall, few design flaws that i am a little concerned about. I've got Moser Engineering turning me down another stock shaft, this time the oiling hole will be left open and I'll try to reduce my 3500 rpm clutch drops when I have too much traction. Still, I don't know exactly how much the shaft was fatiguing before failure. Comments?