Discussion Starter
·
#1
·
Federal law, specifically the Communications Decency Act, 47 U.S.C.A §230, states that websites are immune from any liability for statements Authored by others. .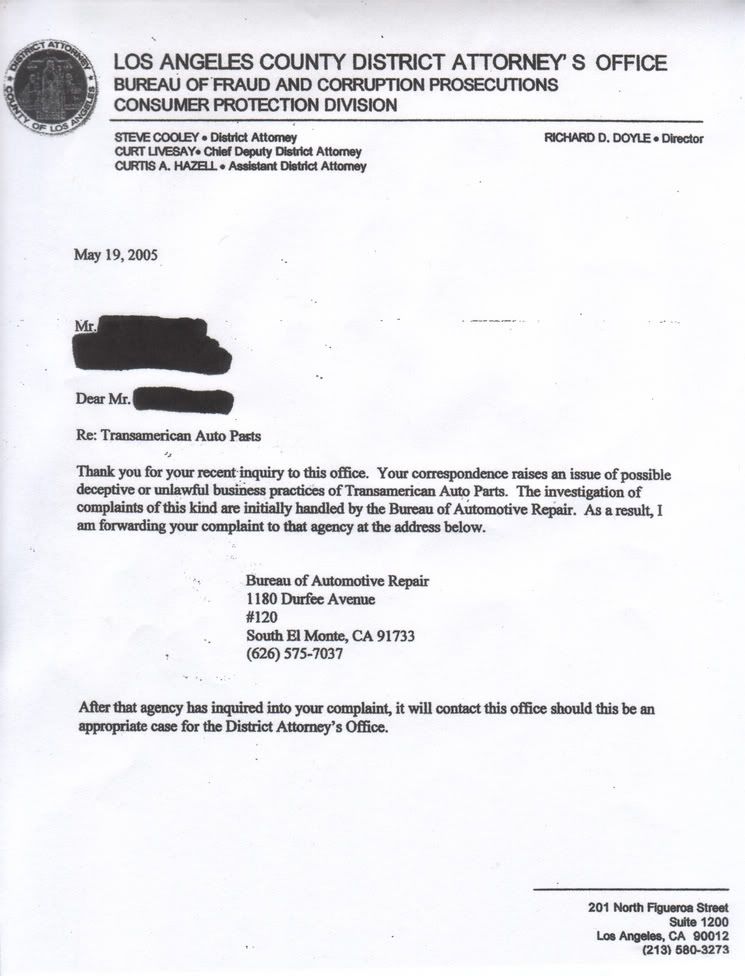 L.A. County' District Attorney's Office Bureau of Fruad and Corruption
Prosecutions Consumer Protection Division
201 North Figueroa St., Suite 1200
Los Angeles, CA 90012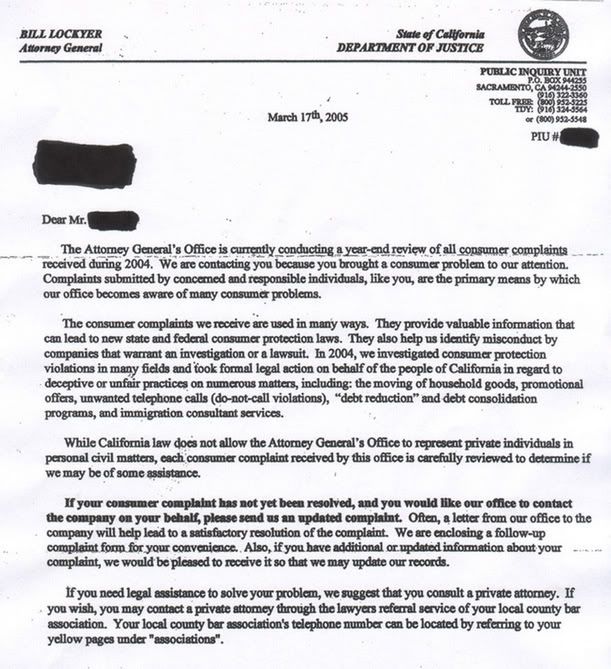 Office of the Attorney General
Public Inquiry Unit
P.O. Box 944255
Sacramento, CA 94244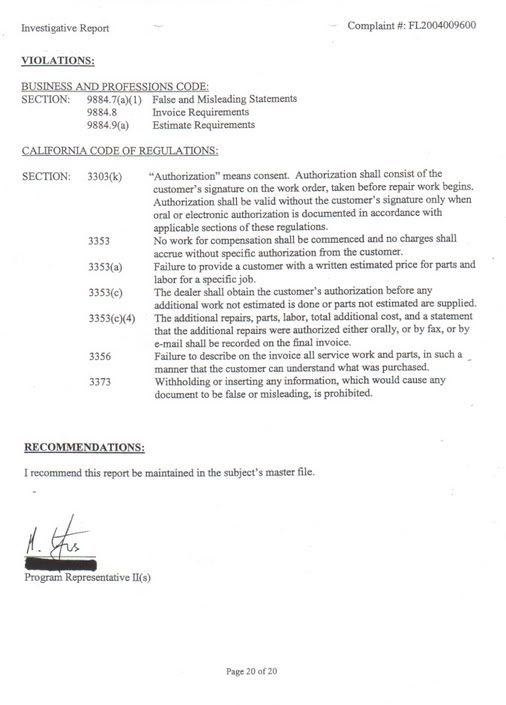 The State Enforcement Agency (CONSUMER AFFAIRS) Issued a Torrent of Violations onto 4WP
FULL 20 PAGE REPORT http://www.ripoffreport.com/reports/ripoff146640.htm



SOME ACCUMULATED CONSUMER COMPLAINTS BEING FORWARDED TO THE ATTORNEY GENERAL
1) My favorite 4WP scam is the "buy 3, get 1 free" deal on the Procomp tires. Whenever they offer this deal they also jack up the price by about $20-$30/tire. (this applies to all sale items)
2) I've got my shocks on order with them, First 4WP sales says that they are "Overstocked" and that he would give me an excellent deal. Two weeks after I placed the order i get an email saying that , "My shocks are on nationwide backorder." Call after call, 4WP kept pushing back the arrival date until I finally changed shocks.  I still don't know where the extra $100 over their advertised prices came from, must have been the "handling charges". But, the sad part is they had the best prices compared to anybody in town. All the others would have had to do the dreaded special order and wait game.
3) Well 4wheelparts had the 38/15/15 tires at a good price of $222.00 each. Now that they are advertising $40.00 back they are now $232.00 each. To me that is not even a good deal cause all they are doing is giving you the extra $10.00 that you paid for the tires back. Then it says free shipping yeah but you have to buy the tire warrenty. What kind of a deal is that. I was about ready to order them and found out that I was going to pay more for the four tires than when there is no sale. What a bunch of crooks if you ask me.
4) I also dealt the the "shipping charges" when getting parts. As mentioned they never have any real 4x4 parts in stock and wanted to charge me shipping even if I picked the parts up at the store.....WTF
5)My favorite is the Warn M8000 I almost ordered from them online. They were advertising free shipping.  Well, when I got to the page to confirm my order I noticed that there was a $50 handling charge.