Well just wanna start this off by saying what up to eveyone. Name is javier truck name is skull crusher. Work in progess been rolling on dana 44 and a 14ff for a year or so. Just resently got a hold of a dana60 and 14ff, that im doing the axle swap right now. Ran into this forum off the net looked pretty saweet.
specs
87gmc jimmy 350 q-jeted th350 np208. dana 60 & 14ff going in.
39.5 tsls grooved, cross over steering . 56" rear spring shackle flip and diy4x shackle. Front spring is a rough country minus one sping from the pack. About to do a 52 beyond kit with a 56" front spring also gonna give it a run. Tractor ram hydro assist.
SKULL CRUSHER ADVENTURES VIDEOS
AXLE SPECS
Dana 60: spooled 5.13, BTF HIGH STEER KIT, BTF TRUSS, FLANGE LOCKOUTS, 35SPLINE OUTERS, GLO DIFF COVER.
14B FF: WELDED, 5.13, ANTI WRAP BRACKETS, DISK BRAKES CONVERSION, GLO DIFF COVER.
Right now im waiting on some 52 beyond bracket up front from kert and diy4x.com Also have a eye spring hanger kit from diy in need to install. Also had to cut and remove the leaf spring perches, axles came of a jeep. VIDEO AND PICS COMING SOON.
SKULL CRUSHER
sitting on rough country springs. Road like a ROCK. =0)
SKULL CRUSHER after rear spring swap 56" ORD SHACKLE FLIP DIY4X SHACKLE
BIG BIG DIFF IN RIDE AND FLEXING.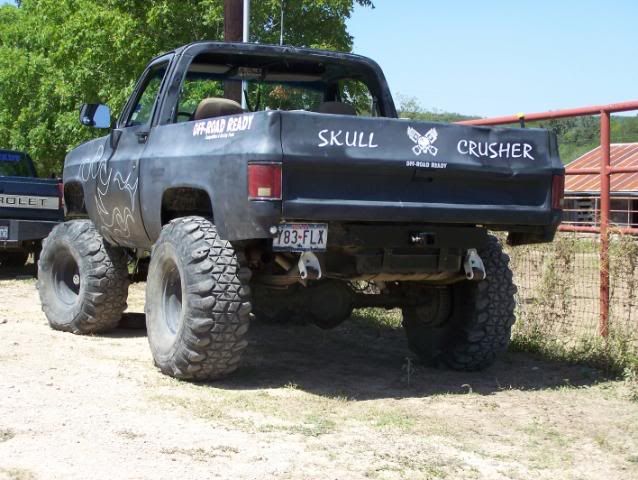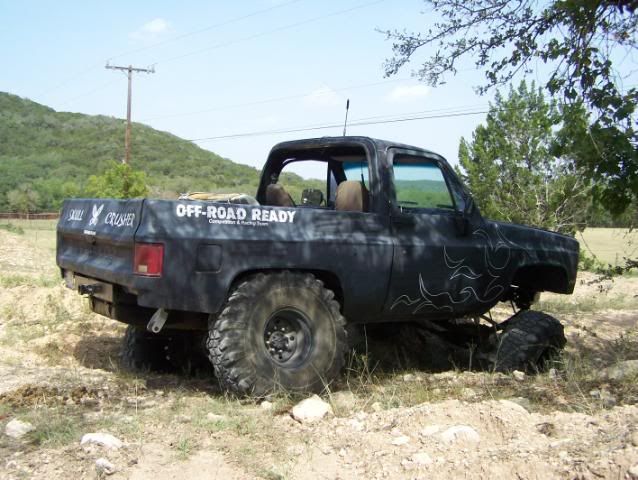 ALSO REMOVED A FRONT SPRING FROM THE PACK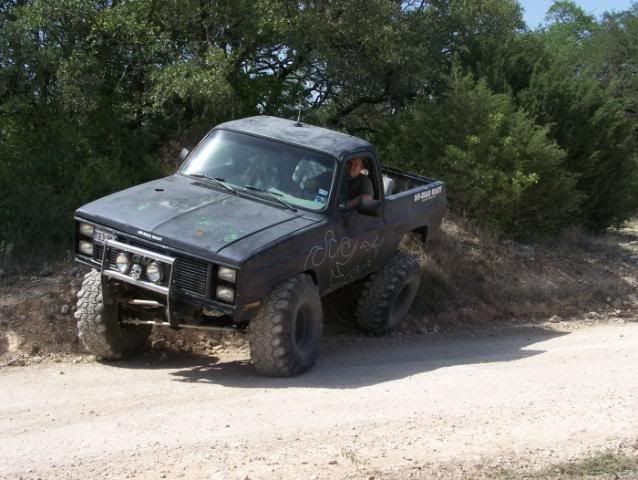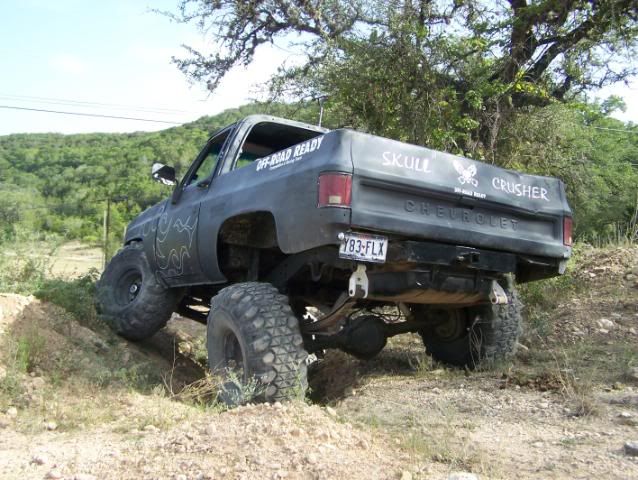 SKULL CRUSHER
Ram assist set up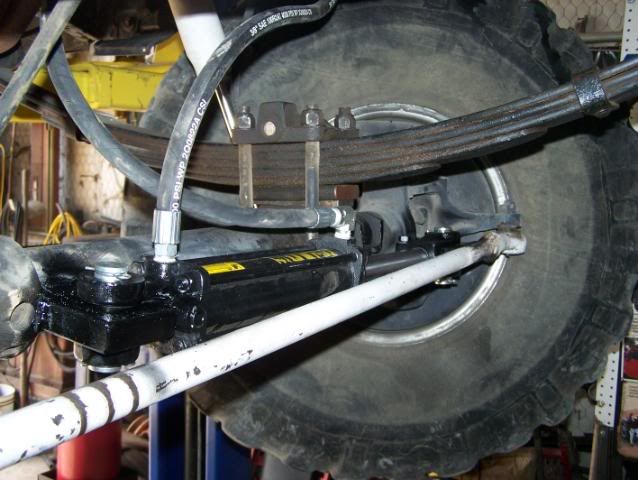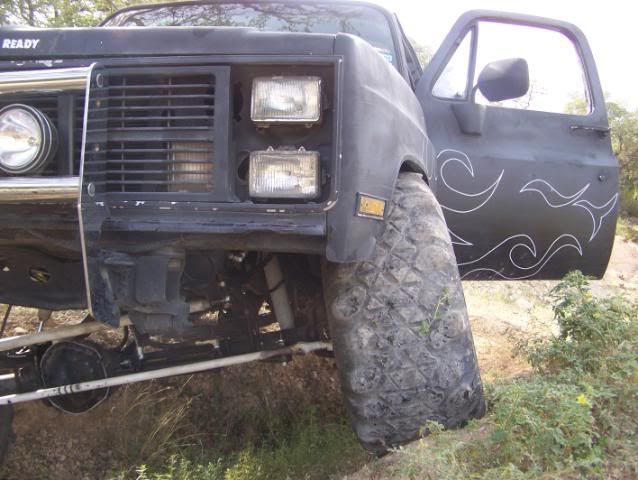 SKULL CRUSHER
Fliped the spring which knocked the axle back a few inches, had to do some cutting for this. going to being doing the same up front. Gonna have better approach angles.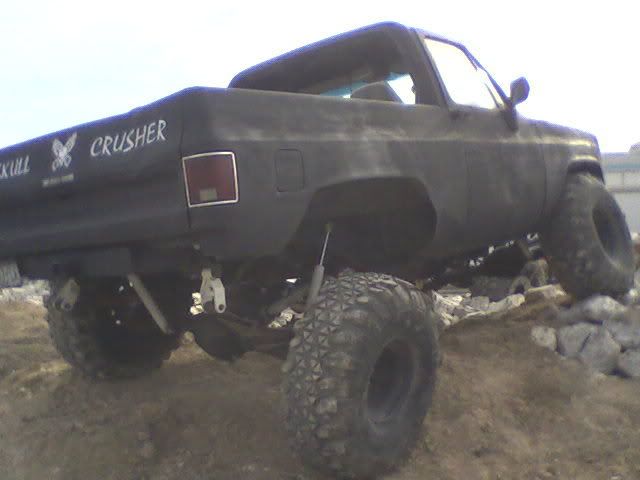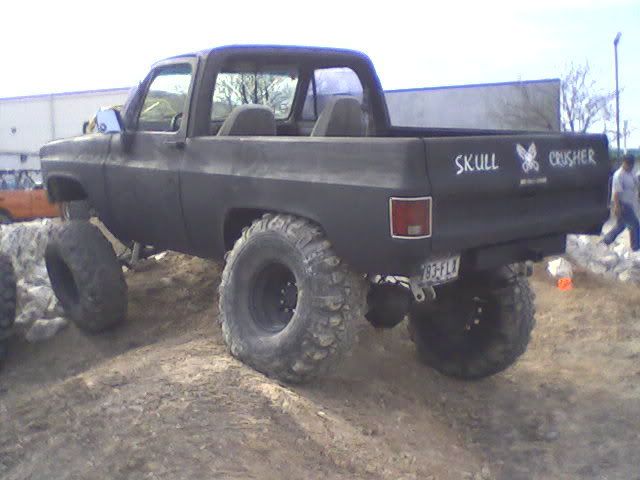 Here are some pics of da axle's, I know ya'll seen them before, BUT GOTTA POST THEM UP.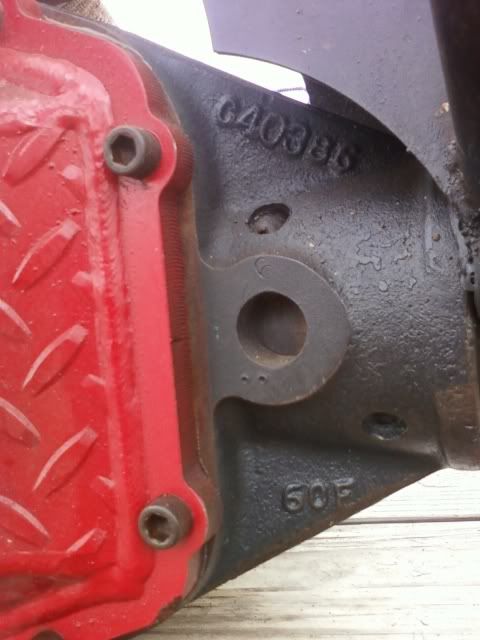 GONNA BE CHOPING HERE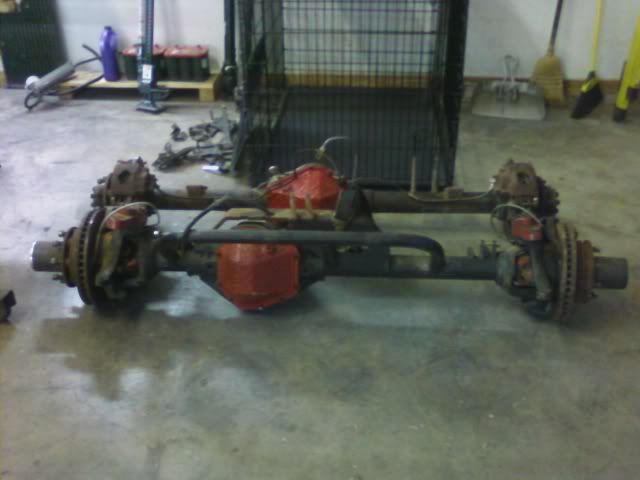 THINGS TO GET DONE.
hacck
1. Cut the tubing off, gonna run leaf springs.
2. Cut the truss and reweld it so i can fit leaf springs on the pumpkins perch.
3. Weld on a driver side perch.
4. Ballistic fab cross over kit, HIEM JOINT STYLE.
5. Cut front hanger and relocate it forward for 56" springs.
6. Make me some custom shock hoops and tabs. already have longer shocks
7. BOLT IT ALL UP. jamminzz
(already have a front drive shaft also that is 3' longer then stock for up front.)
stuff i need to order.
cross over tubing kit, u-bolt kit and spring plate, front spring hanger reloction brackets, perch for leaf springs, rear shock tabs and ?????? what am i missing.
SKULL CRUSHER
GETTING THE TRUCK TO THE SHOP VIDEO. AND A LITTLE WALK AROUND
Planet4x4.net YouTube Video Embed | Standard Quality
pics of the tear down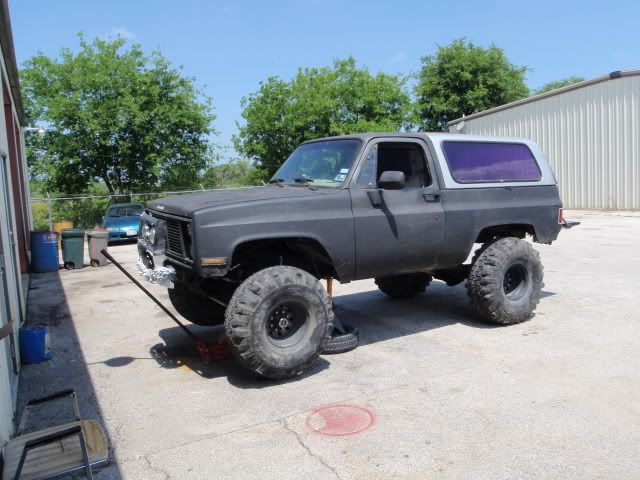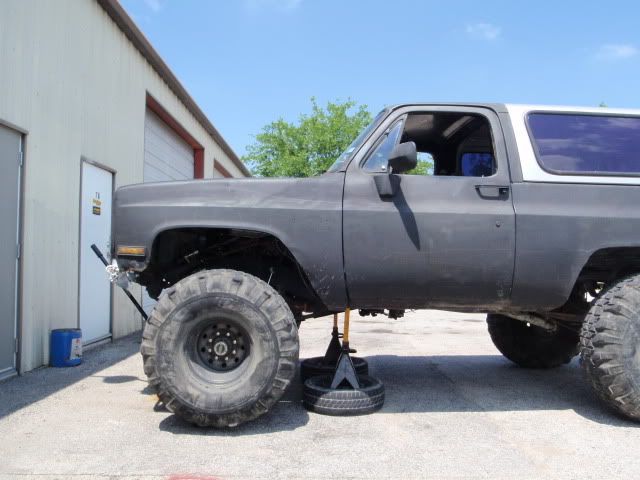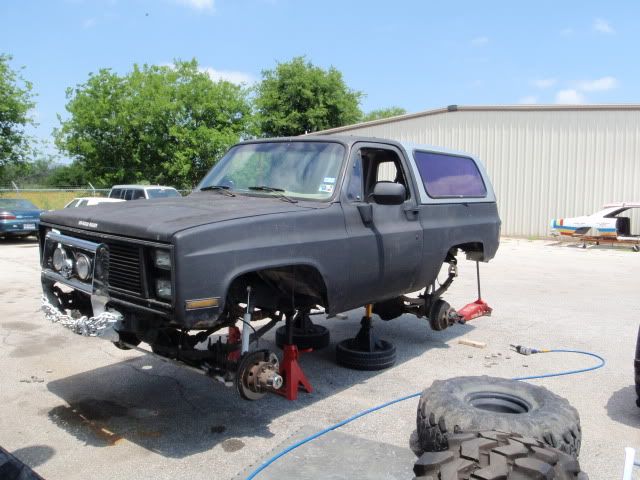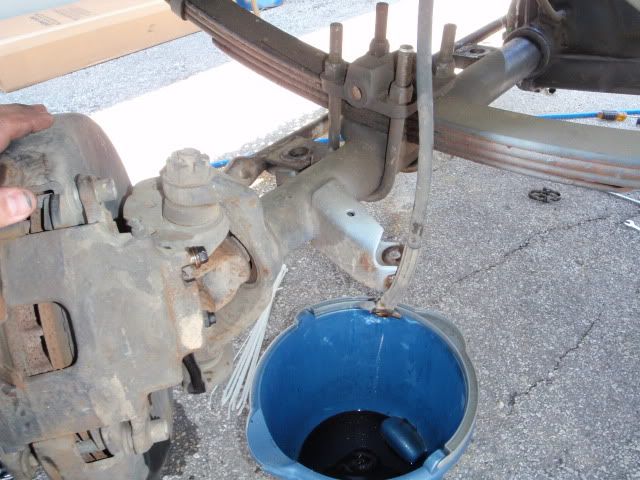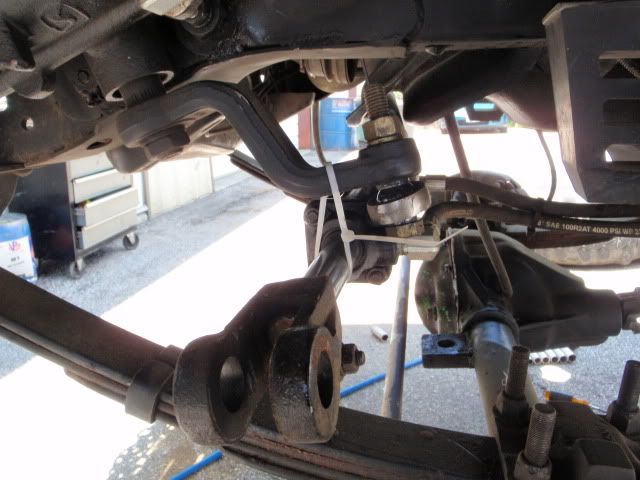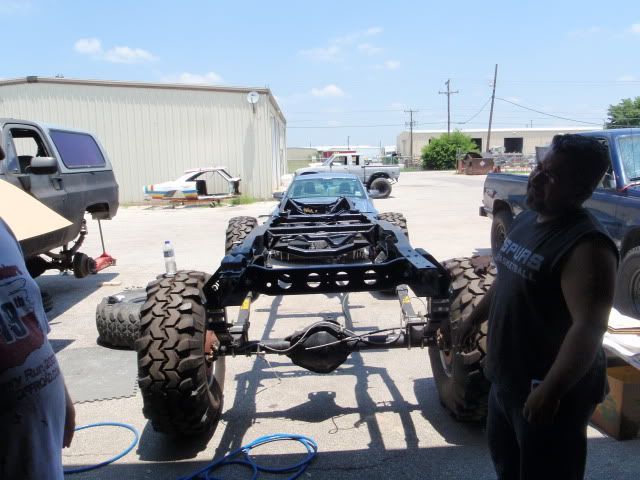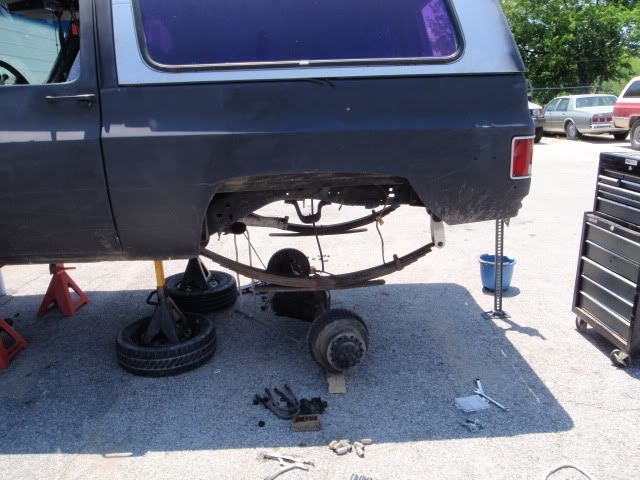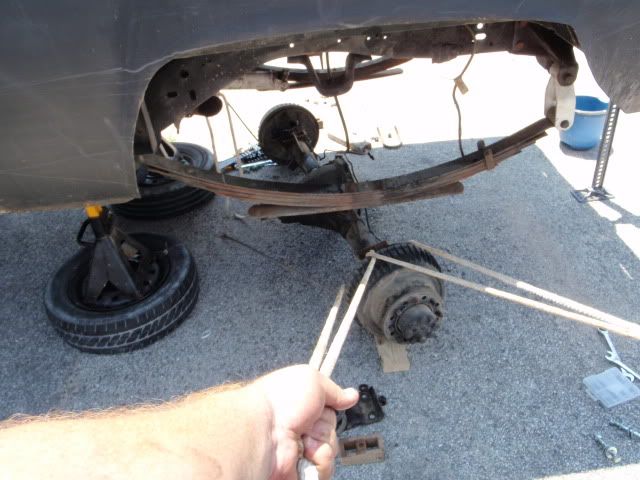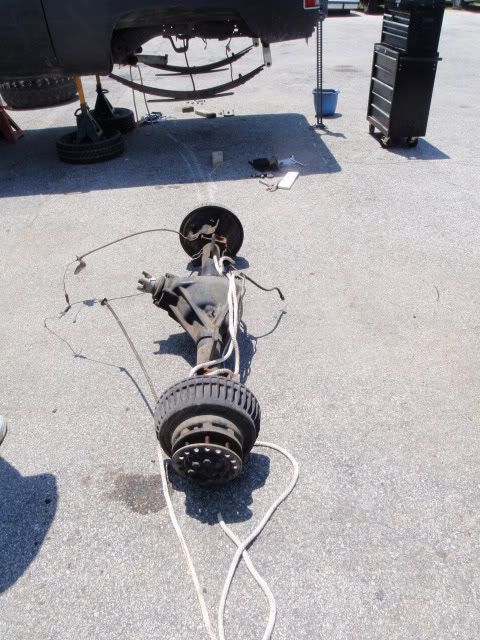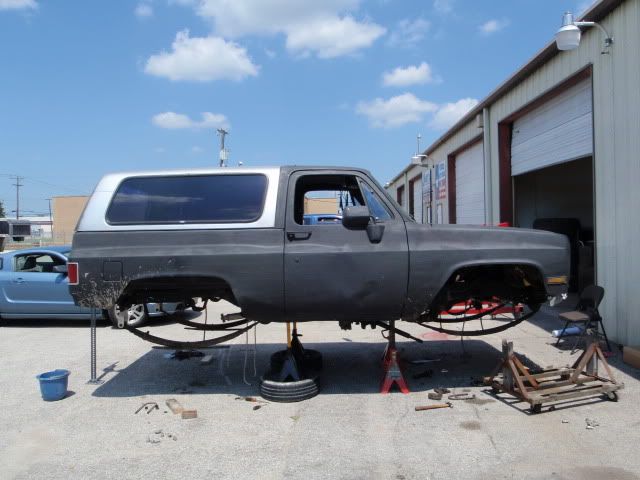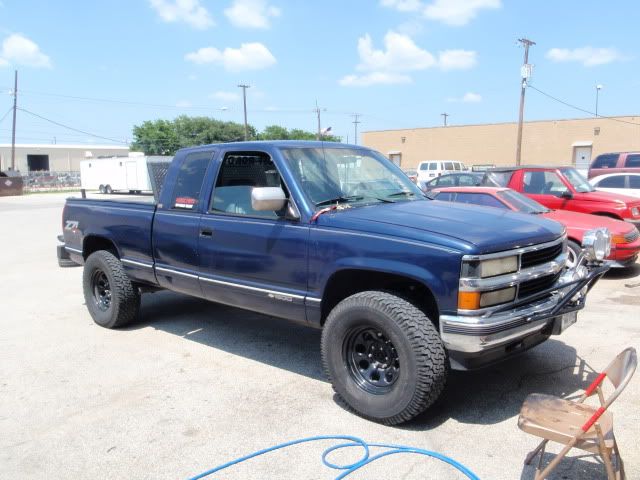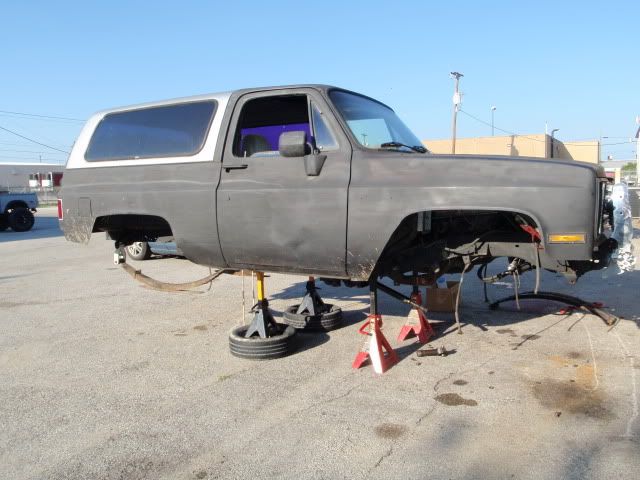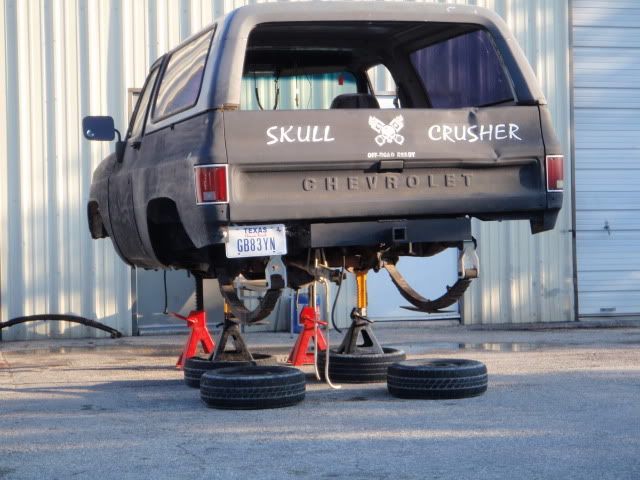 VIDEO OF THE TEAR DOWN. LOL i do believe i was a little dazed from being in the sun all daylol
Planet4x4.net YouTube Video Embed | Standard Quality
SKULL CRUSHER
DANA 60 CUTTING AND GRINDING
Here are some pics. sorry can't post the one of meeeeee and the axle cuz many, LET the MOON OUT. Thanks buddy. HA HA HA HA HA HA.......................
BEFORE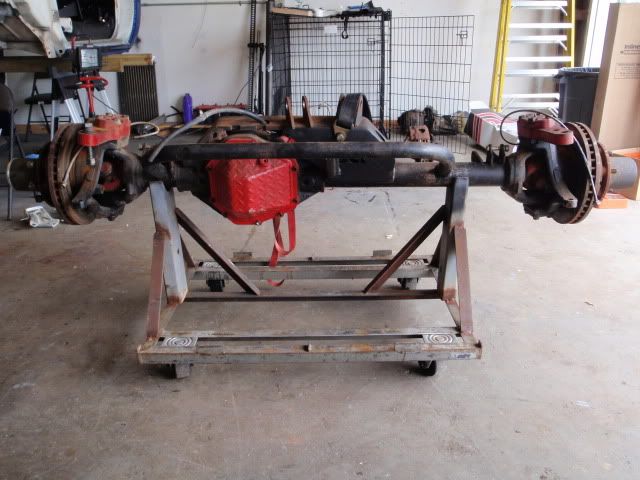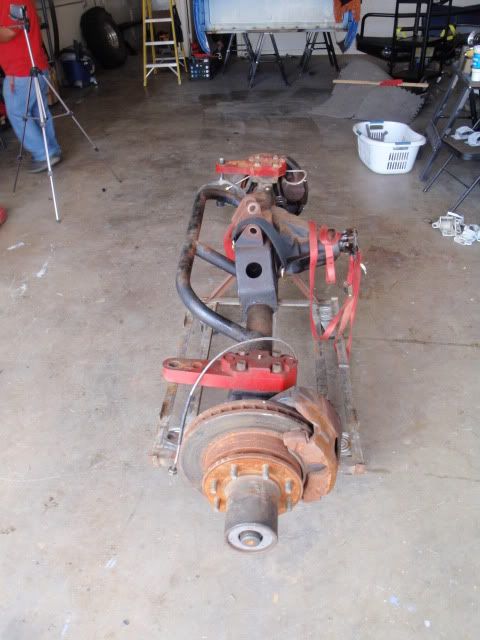 AFTER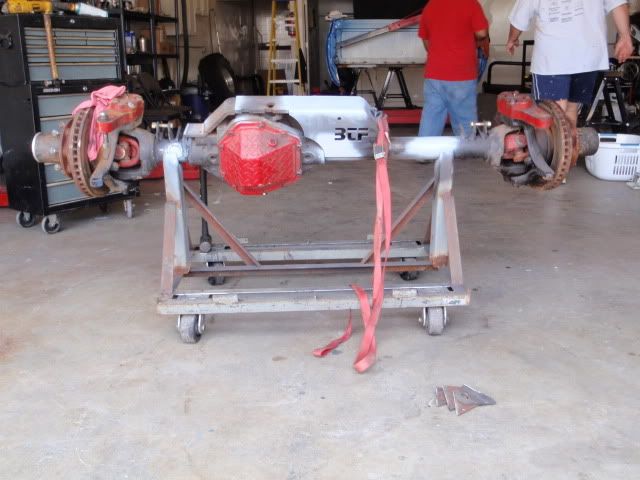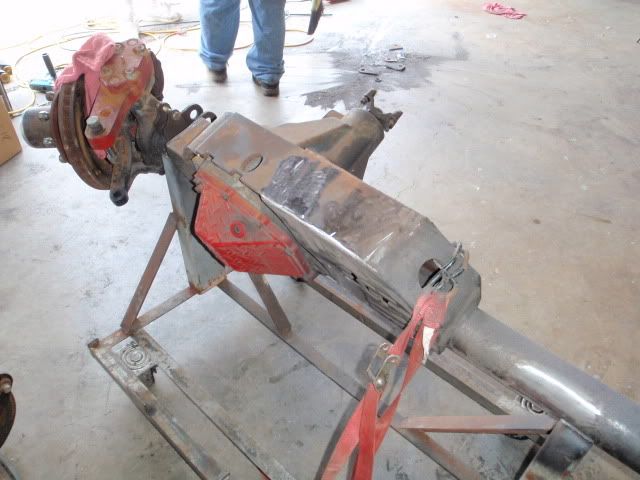 cutt the truss, going to make a bracket that bolts to the front diff and the Truss for temp tell i 4link the front.
before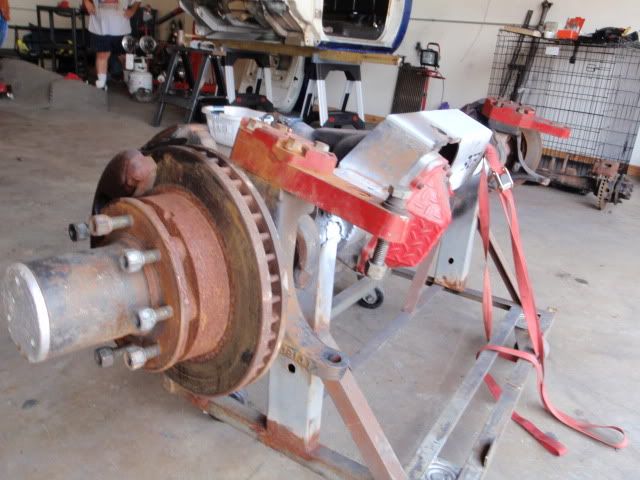 after
Cut the upper truss brackets.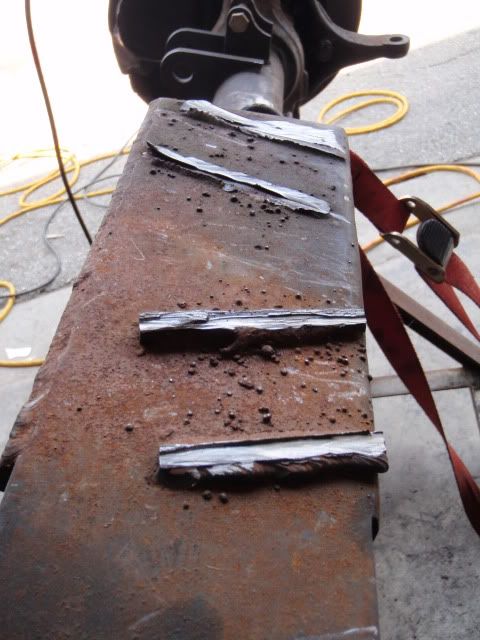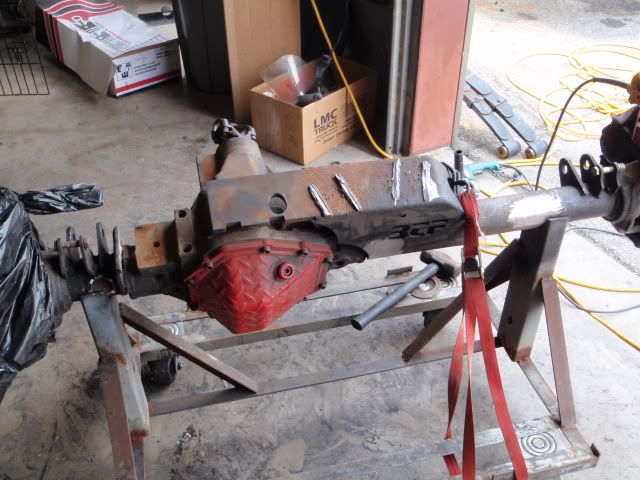 and grinded them smooth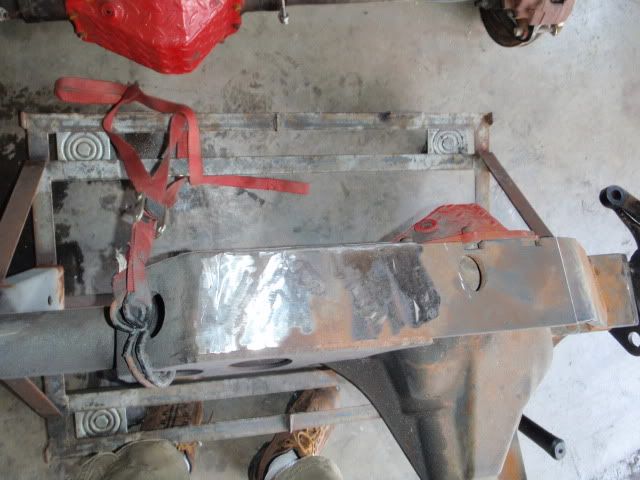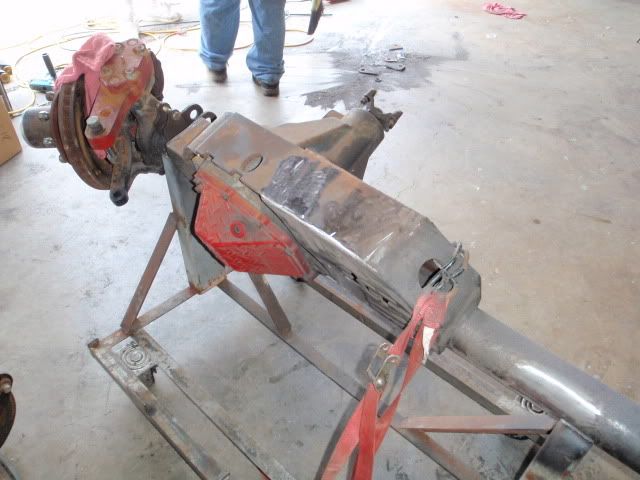 Bye bye tubing. hacck